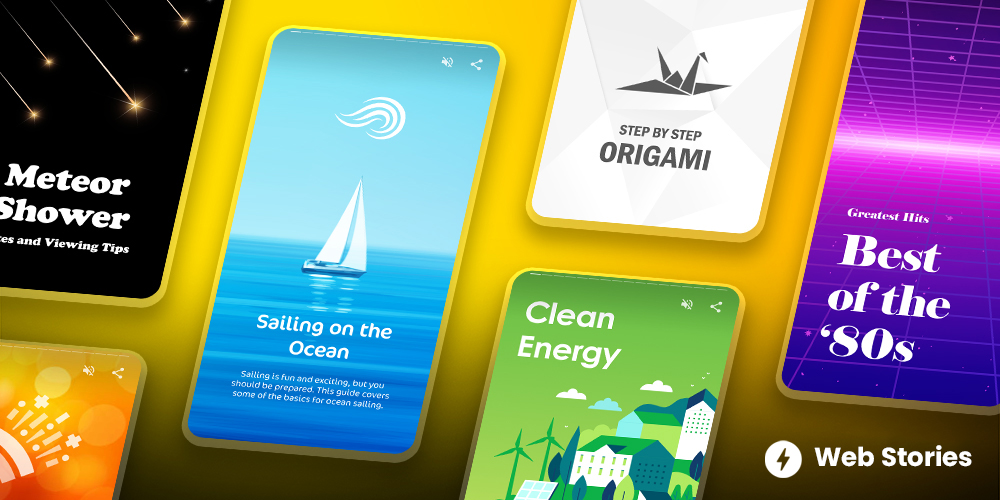 In the two years since the AMP project brought the story format to the web, we have seen many publishers adopt the format to tell compelling, visually-rich stories. From VICE's story on the Isle of Dogs to Globo's coverage of cars of the future, the rich, full screen, tappable story experience continues to resonate with readers around the world. We especially love how publishers like NDTV are showcasing stories in new innovative sections of their main web property. In parallel, tooling support for stories has greatly expanded and improved, making story authoring available to everyone, especially those who want to create without needing to think about code.
Given this expanding universe of creators and consumers, it is time to transition the stories name from AMP (which continues to be the underlying technology for a fast, consistent and reliable user experience) to the web, where creators and users will experience stories. Moving forward, we'll refer to the format simply as Web Stories. Web Stories live on the web, and continue to allow publishers or creators to control their content- just like any other web page.
The AMP team broadly, folks at Google and publishers we've spoken to are excited about the future of the Web Stories format. Over the coming months, we will share many more highlights of publishers using the Web Story format, as well as guides to easily creating stories with new tools coming online. 
Now is a great time to give crafting Web Stories a shot. You can try one of these easy to use drag and drop authoring tools, or dive deeper into more technical documentation at amp.dev. And, of course, if you have had a great experience with Web Stories, please share with us! We are always eager to hear your feedback as creators and readers.
Posted by Varun Rao, Web Stories Product Manager, Google