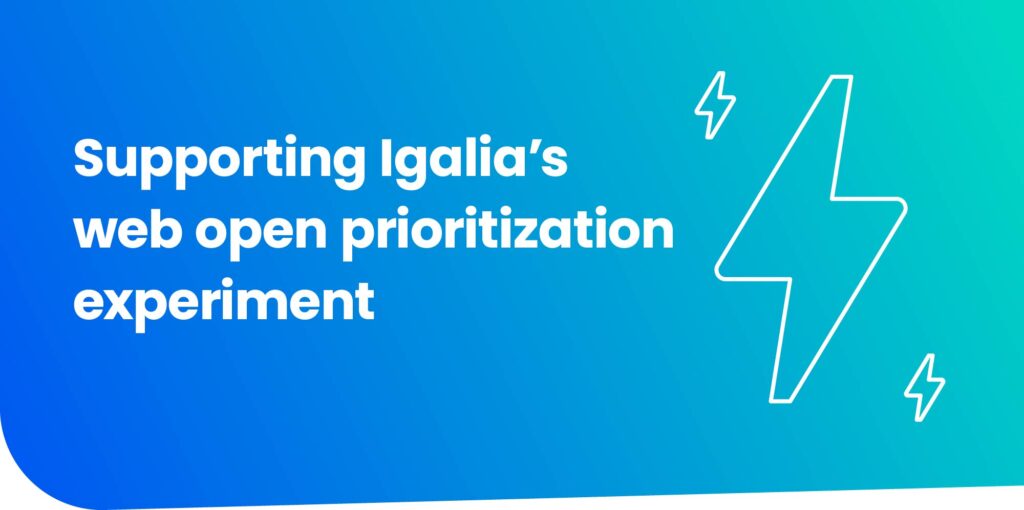 Web developers continue to face challenges with web interoperability issues and a lack of implementation of important features. As an open-source project, the AMP Project can help represent developers and aid in addressing these challenges.  In the last few years we have partnered with Igalia to collaborate on helping advance predictability and interoperability among browsers, and today we are excited to continue that support by announcing a matching campaign of up to $10,000 towards Igalia's Open Prioritization crowdfunding experiment.

Igalia is an open-source consultancy specialized in developing features in all of the major browser engines. The Open Prioritization experiment aims to fund and support the implementation of new features that receive the most support on its website. The AMP Project is happy to support this initiative from Igalia and we hope more folks from the broader AMP community will chip in to help support the two feature implementations currently being funded through the campaign. To make sure we count all matched pledges correctly, please share your pledged donation with us on Twitter by tagging @AMPhtml in the post and using the hashtag #AMPIgalia. We will provide an update later in the year once the campaign moves to its next phase. 
Igalia recently announced that it would be narrowing the field of projects in the running to be crowd-funded in the Open-Prioritization experiment. To learn more about Igalia's process for narrowing down projects, see the latest post on the Igalia blog. The pledging phase will conclude on November 9, so be sure to get your pledged donations in before then. Any and all amounts of pledges are welcomed! We love doing this work to improve the web platform and we're happy to be able to collaborate in ways that contribute to bettering the web commons for all of us.