The AMP Project has always been a strong supporter of ensuring sustainable development of open-source projects critical to the web development community. This is why, for example, we annually provide funding to open source projects via Open Collective.
This year, in an effort to provide greater transparency surrounding the distribution of these funds, we invited members of the AMP community to propose projects for Open Collective funding by the AMP project.
Total funding: $48,000
The projects we supported in 2021 are: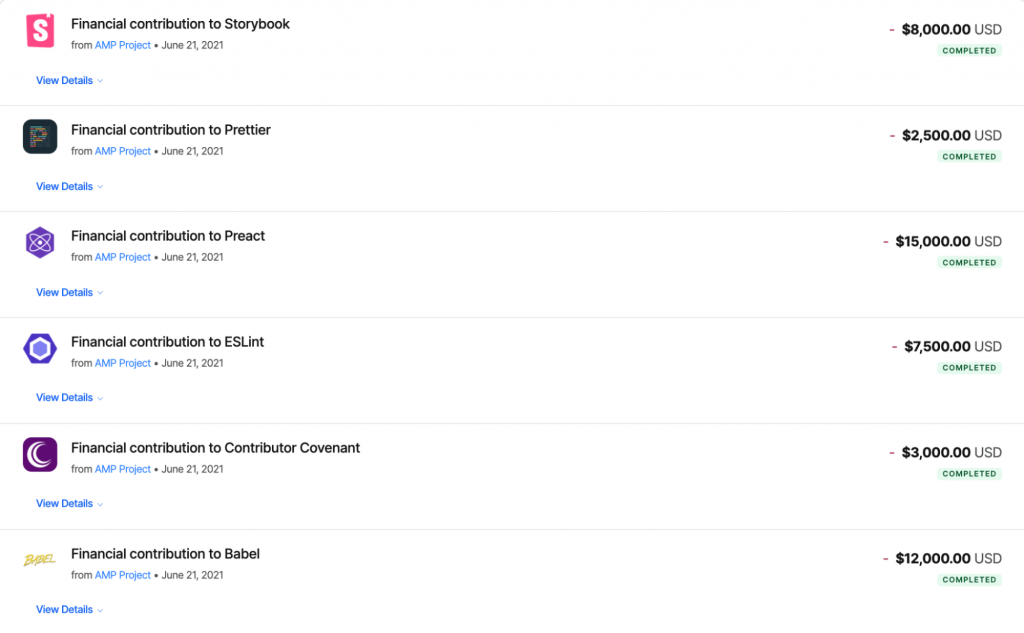 We're thrilled to support these amazing projects and are looking forward to doing even more in 2022! If you have thoughts about projects that should be included on this list for upcoming years, we'd love to speak with you on our Slack channel #contributing.
Posted by Joey Rozier, Operating Director, AMP Technical Steering Committee